Guided 3 day kayaking and wild camping the archipelago of Stockholm
Join our nature-loving kayak guides on a 3-day kayak and wild camping expedition through the myriad of small islands and islets just off the coast of Stockholm. We provide top-notch kayaking and camping equipment and a food menu for eco-lovers inspired by some Swedish outdoor food classics.
Let our guides lead the way
Our wilderness guides will take good care of you and lead you through this nature experience, taking you to their own hard-to-find-spots. There will also be time for those who want to learn about Scandinavian outdoor culture, kayak technique, navigation and how to cook food on the camping stoves.
Stockholm archipelago: A unique kayak destination
Stockholm Archipelago consists of more than 30 000 islands, islets and skerries spread along 150 km of coast in a 80 km wide belt. The guides know their way around and will guide you, and you will have great equipment to support your experience.
Discovery the wildlife, culture and history of the archipelago
An area rich in bird life, you will encounter many types of seabird and (if lucky) seals! The guides will also take you through some cultural and historical highlights of the archipelago.
A 3 days guided experience
On this 3-day tour, you will have time to get introduced and learn about kayaking and wild camping while taking you to some truly amazing remote places. Beginners are welcome.
What we have included in the package
A full-service experience with everything you need from start to finish. A professional guide to guide you, all the equipment you need to kayak, camp, cook and otherwise ensure you have a good time. Return transfer from Stockholm city to the kayak center and all meals and snacks are included. The guides take great care to make sure the food menu is superb, and also include some Swedish classic dishes.
3 days of guided kayaking led by certified kayak & wilderness guides

Top quality kayaking, camping & cooking gear

Comfortable airbeds, pillows and camping chair

Breakfast, lunch, snacks & dinners for the duration of the trip

Return transfer from Stockholm City
Duration: 3 days
Departure dates: Every Thursday from 29th of June to 24th of August
Pick-up point for transfer: Stockholm City, Hotel Scandic Downtown Camper
Fitness level: Low/Medium
Prerequisites: Able to swim >200 meters, maximum weight 120 kg per person. Kayak beginners are welcome!
Group size: 2-8
Larger group? Reach out to us!
Age limit: 18 years, or 12 years if accompanied by adult
Payment: Secure online payment when you make your reservation. A 20 % deposit at the point of booking, remaining is due 2 weeks before departure
Prices
7 500 SEK/person (3 days)
(excl. taxes & fees)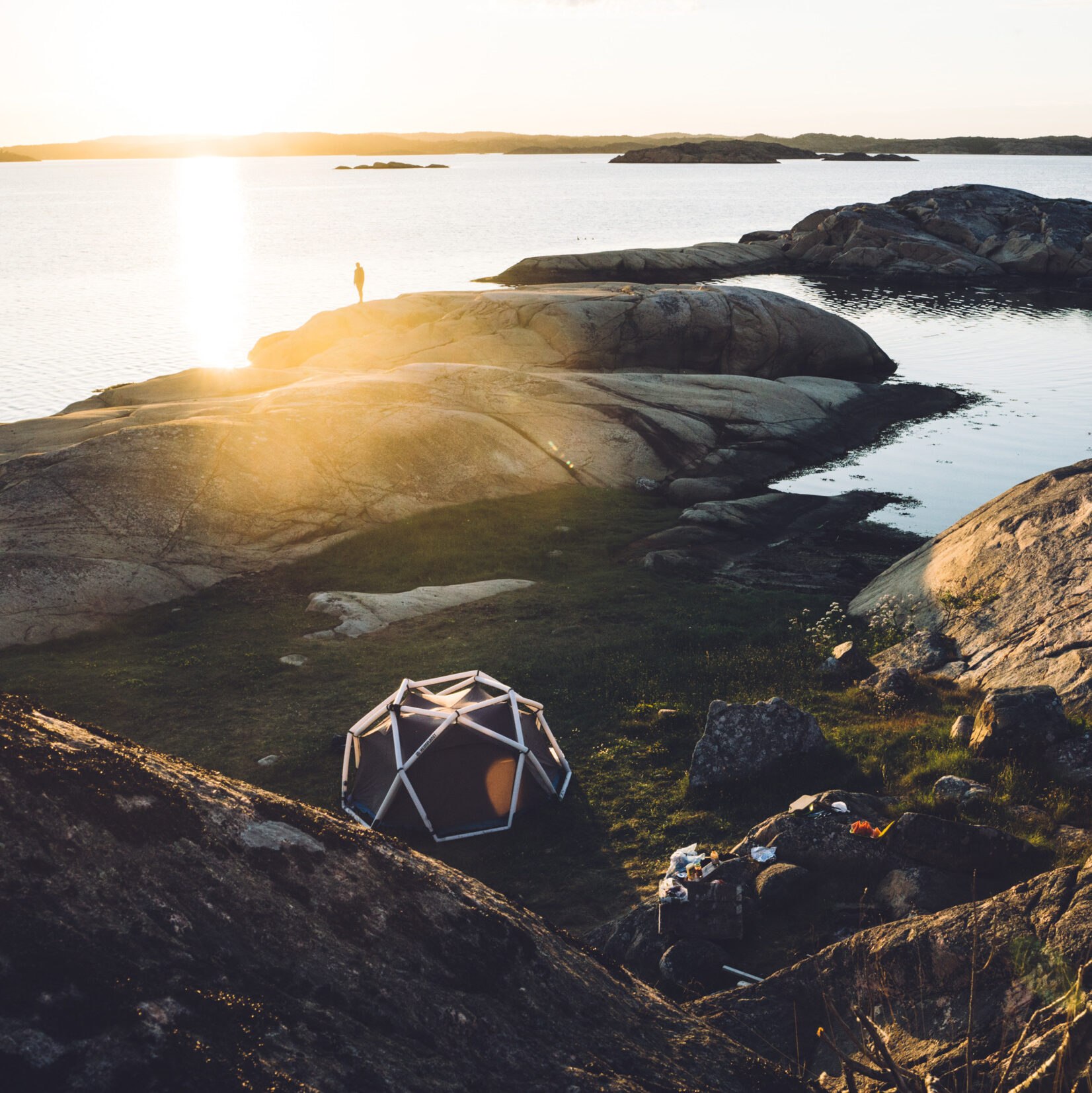 Day 1 – Introduction to Stockholm archipelago and kayaking
We will pick you up at a central location in Stockholm city for a 45 minute transfer out to the Stavnäs Kayak Center. You will be welcomed by our certified wilderness and kayak guides who will be with you throughout the trip. With some Swedish Fika (beverage+snack) you sit down together with the guides and get to know the other members of the group and the itinerary for the kayak tour.
Time for take-off! In stable two-person kayaks you will venture together with the guides with the wind in your hair. Soon sea birds and waves are the only sounds you hear while you leave the mainland behind and kayak eastward towards the myriad of small uninhabited islands further out in the archipelago.
In the afternoon, the guides will show you the camp for the night and help you get comfortable with your camping equipment. After a refreshing swim, it is dinner time. Together you will cook some traditional Swedish outdoor food on the outdoor stoves. Cooking is easy on the cooking stove, and food tastes fantastic after a day in nature. Let the waves and wind put you to sleep.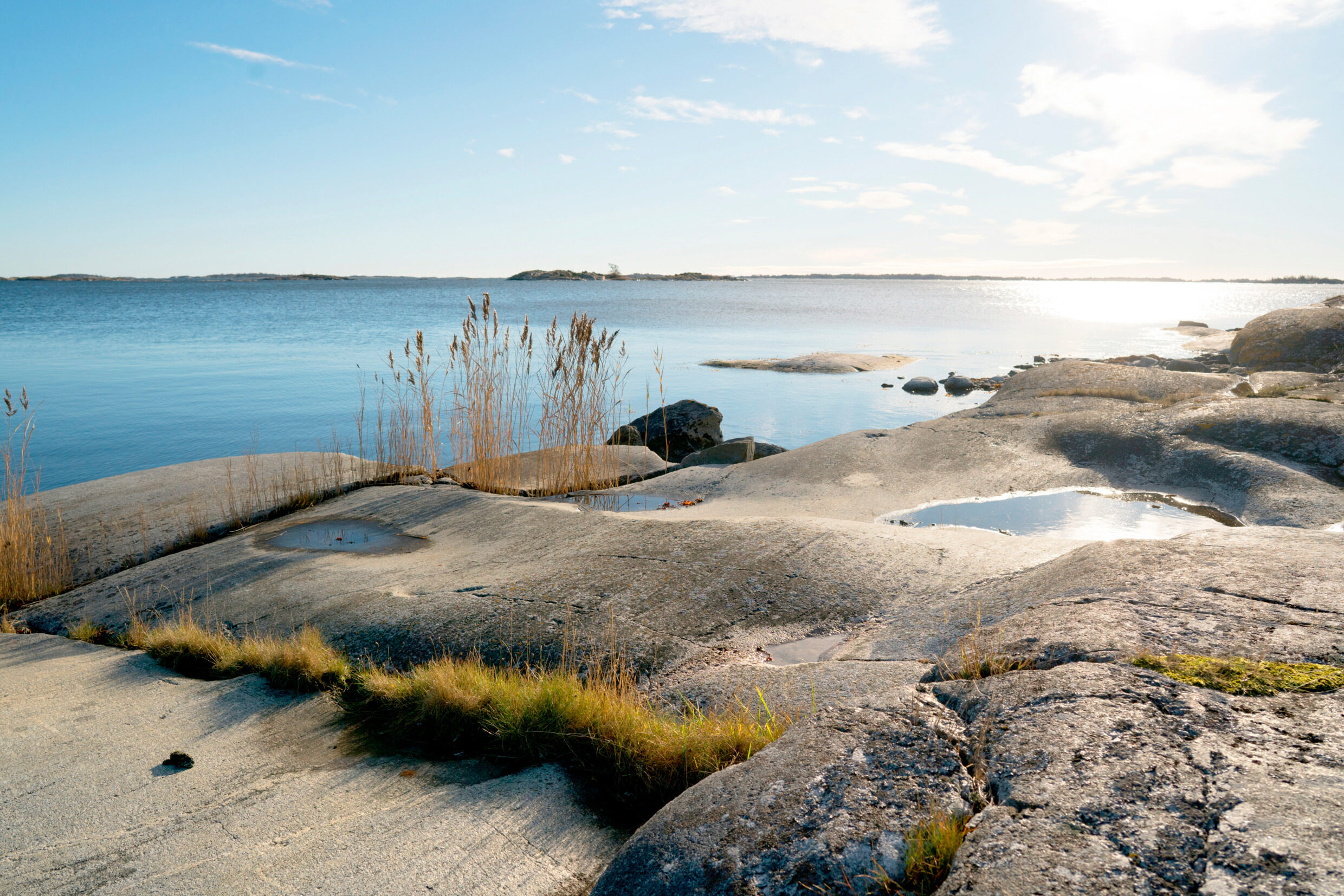 Day 2 – time to discover
Discovery day! After a nice morning with breakfast and perhaps a morning swim (a "Swedish classic"), you sit together and plan with your guide. Day 2 will be different depending on the weather forecast and the preferences of the group, and will include kayaking to some of the most beautiful nature reserves out in the archipelago such as Hjälmö-Lådna, Möja, or Bullerö. During these days there will be time for both sunbathing on the cliffs, learning some kayak technique and watching some birds and wildlife. If lucky, you see the mighty White Tailed Eagle or a baltic Grey Seal. Spend the night at another beautiful campsite selected by the guide.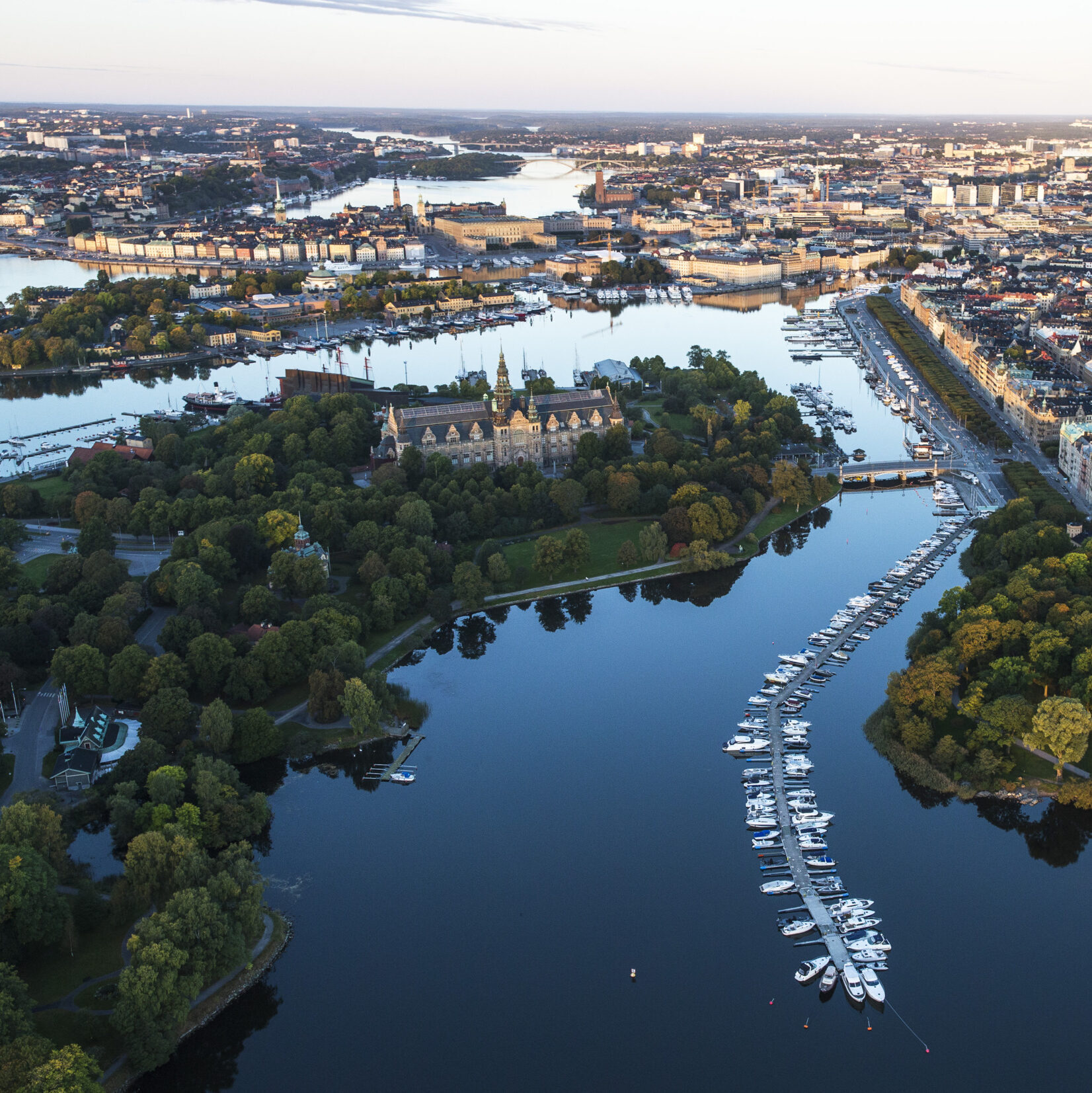 Day 3 – heading back to civilization
Another beautiful morning out on the islands. After yesterday you feel like you start to get the hang of things. During the day kayaking, you stop for a long lunch on an island, and for an afternoon swim and a cup of coffee. In the late afternoon you arrive back at the Kayak Center. The center staff takes care of all equipment while you can enjoy some snacks, a shower and perhaps a sauna. The body can be a bit sore after four days in the kayak, and the heat of the sauna is soothing. After a debrief with the group the transfer takes you and your newfound friends back to your hotel in Stockholm city in time to relax a bit before going out for dinner.
Round off your experience in Stockholm with a dinner in the city, and a day of sightseeing on the Sunday before returning home.