Self-guided Kayak and Wildcamp expedition in the Archipelago of Stockholm. Choose 3-8 days depending your preferences.
Freedom in a wrap! Discover Stockholm Archipelago on your own, empowered by the knowledge we'll provide, and all the high-quality gear you need. This is a self-guided kayak and wild camping holiday where you are in the driver's seat. Stay on our recommended route or find your own, travel far or stay and linger for a while in a beautiful spot, surrounded by water and wilderness.
Let us empower you to explore on your own
You explore on your own, but we've got your back! We offer a thorough introduction with a professional guide, a guidebook to all the nice places, and the guide is available 24/7 via phone.
A complete package from start to finnish
We thought of everything so you don't have to! High-quality equipment for kayaking and wild camping from trusted outdoor brands. Ecological food menu and snacks. Return trip transfer from Stockholm city to our kayak center in the archipelago.
Wild camping permitted everywhere
Find your perfect little island and make it yours for a night. Cook-up your meal and just relax in the sunset after your day in the kayak. The Swedish "Allemansrätten" allows you to camp (almost) everywhere. We will give you a proper intro to the Do's and Don'ts
Discovery the wildlife, culture and history of the archipelago
An area rich in wild life, you will encounter many types of seabird and likely Roe Deer. And (if lucky) eaglea, seals and moose! There is also ample opportunity to discover the culture and rich history of the archipelago.
What we have included in the package
A full-service experience with everything you need from start to finish. All the equipment you need to kayak, camp, cook and otherwise ensure you have a good time. We also include return transfer from Stockholm city to the kayak center and we shop a food package for you at cost price.
Introduction by guide to the area, kayaking safety, navigation and traceless travel

Top quality kayaking, camping & cooking gear

Food shopping (add food package at cost price when booking)

Return transfer from Stockholm City to the Kayak Center

24/7 Kayak Trail Guide Phone
Duration: 3-8 days
Departure dates: Start the tour any day of the week except Sundays from May 5th to Sept 23rd.
Pick-up point for transfer: Stockholm City, Hotel Scandic Downtown Camper
Fitness level: Low/Medium
Prerequisites: Able to swim >200 meters, maximum weight 120 kg per person. Kayak beginners are welcome!
Group size: 1-20
Larger group? reach out!
Age limit: 18 years, or 12 years if accompanied by adult
Payment: Secure online payment when you make your reservation. A 20 % deposit at the point of booking, remaining is due 2 weeks before departure
Food package (per person): 3 days 650 SEK, 4 days 850 SEK
Going for a 4+ day tour? Choose the 4 day food package and we will route you via an island grocery store on your trip to replenish for additional days =)
Price from 4 800 SEK/person
(excl. food package, taxes & fees)
Day 1 – Introduction to Stockholm archipelago and kayaking
We will pick you up at a central location in Stockholm city for a 45 minute transfer out to our Kayak Center. You will be welcomed by our certified wilderness and kayak guides who will be giving you the thorough briefing before you set out on your trip. With some Swedish Fika (beverage+snack) you sit down together with the guides to talk about the archipelago, the kayaks and equipment, kayak safety, weather and navigation. With our map, the kayak trail routes and the GPS on your phone it's easy to navigate. Together with the guides you decide on a suitable route depending on the weather and the length of your trip (4-6 days). The guides help you pack the kayaks and there is plenty of time to ask all your questions. The guides will also be available 24/7 via the Kayak Trail Guide Phone.
Time for take-off! In stable two-person kayaks you will venture out with the wind in your hair. Soon seabirds and waves are the only sounds you hear while you leave the mainland behind and kayak eastward towards the myriad of small uninhabited islands further out in the archipelago. You pass by Runmarö, an island first mentioned in Swedish history in the 13th century for the limestone that was mined here. Many of Stockholms oldest buildings, including parts of Riddarholm Church, are made from Runmarö Limestone.
In the afternoon, you look for the perfect campsite for the night among the many small islets and soon find a place you like. The tent and other equipment is easy to get up, and soon you are ready for the night. Time for a refreshing swim before it is dinner time. Using the equipment and the pre-set food menus, you cook a nice meal on the outdoor stove. Food tastes fantastic when you eat in nature. Let the waves and wind put you to sleep.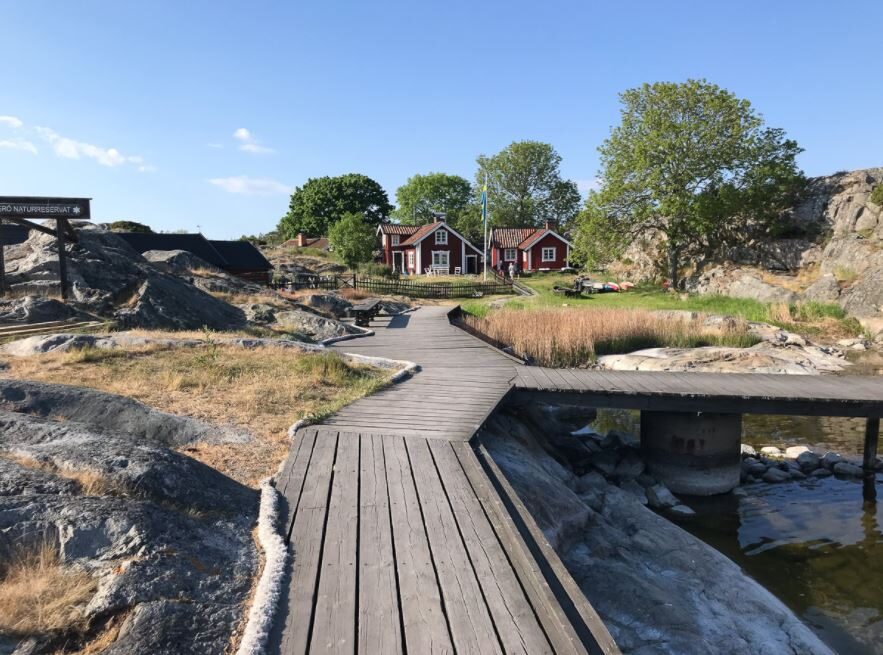 Day 2 – A day in Bullerö Nature reserve
After a nice morning with breakfast and perhaps a morning swim (a "Swedish classic"), you sit together and plan the route. Depending on the weather forecast, this might be the day to go out to Bullerö Nature Reserve.
Bullerö is an archipelago classic, with plenty of bird life, a typical archipelago nature and rich in culture and history. Here, people have been living of what nature has had to offer since the end of the 1600's.
Stay here and linger for half-a-day-or-so, go on a short discovery hike or visit the hunting lodge of Bruno Liljefors, where art from famous Swedish artists Anders Zorn, Axel Sjöberg and Albert Engström from the early 1900's is on display. Finish the day with a sauna session in the cosy public sauna.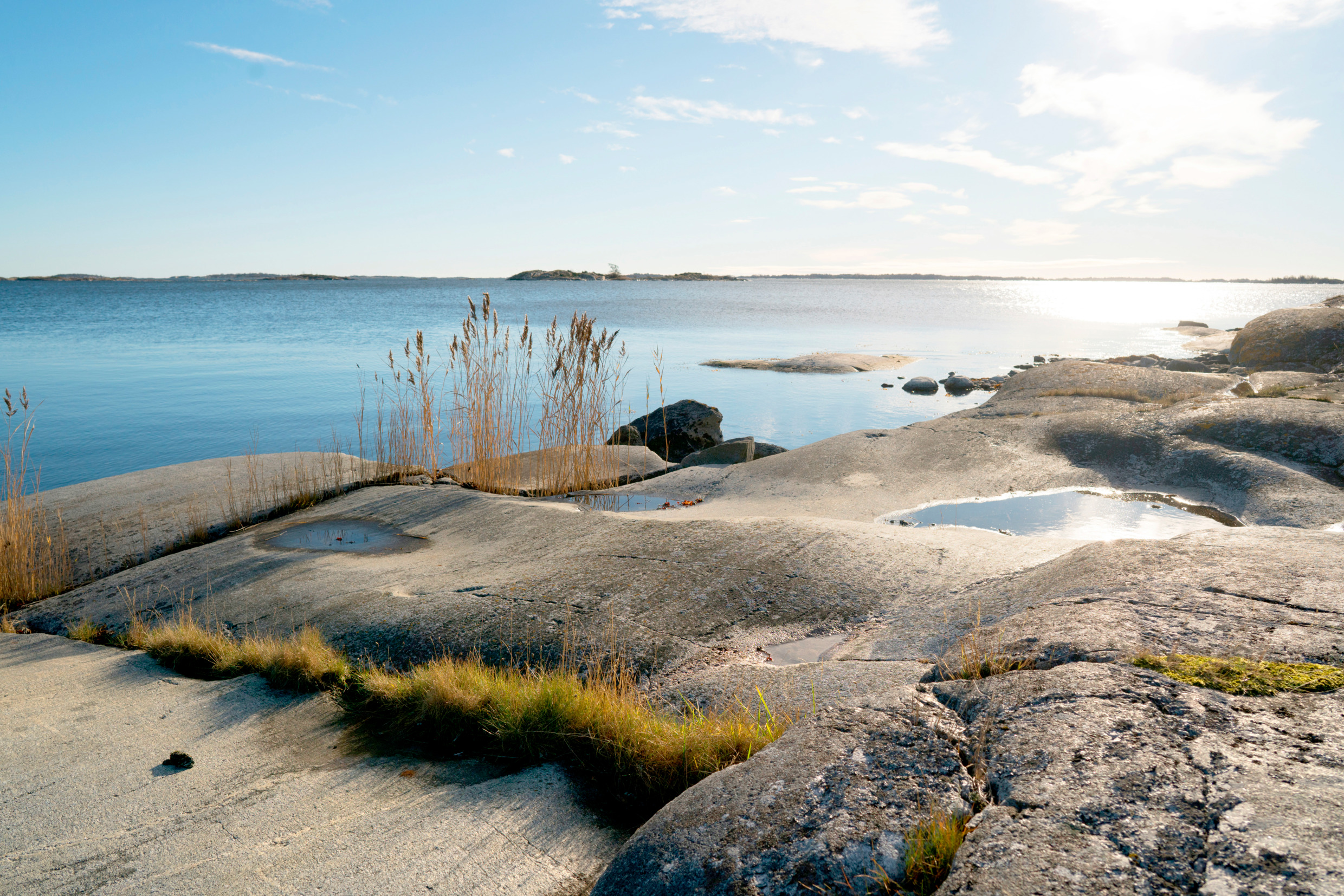 Day 3 – Möja and the Möja reserves
Depending on your route, day 3 might be the perfect day to discover the island of Möja, and the Möja nature reserve just east of the main island. The cosy village of Berg on Möja is a good place to stop to replenish the snacks supplies and refill water if needed. Take a stroll in the village and enjoy a fika before continuing toward the Möja Reserve.
With hundreds of small islands in a myriad with nothing but horizon to the east, the Möja Reserve is a cherished place among Swedes and the kayak is the perfect vessel to discover it all. Find your own island and make it yours for the night. If you have an extra day to spare, this is a good place to do so!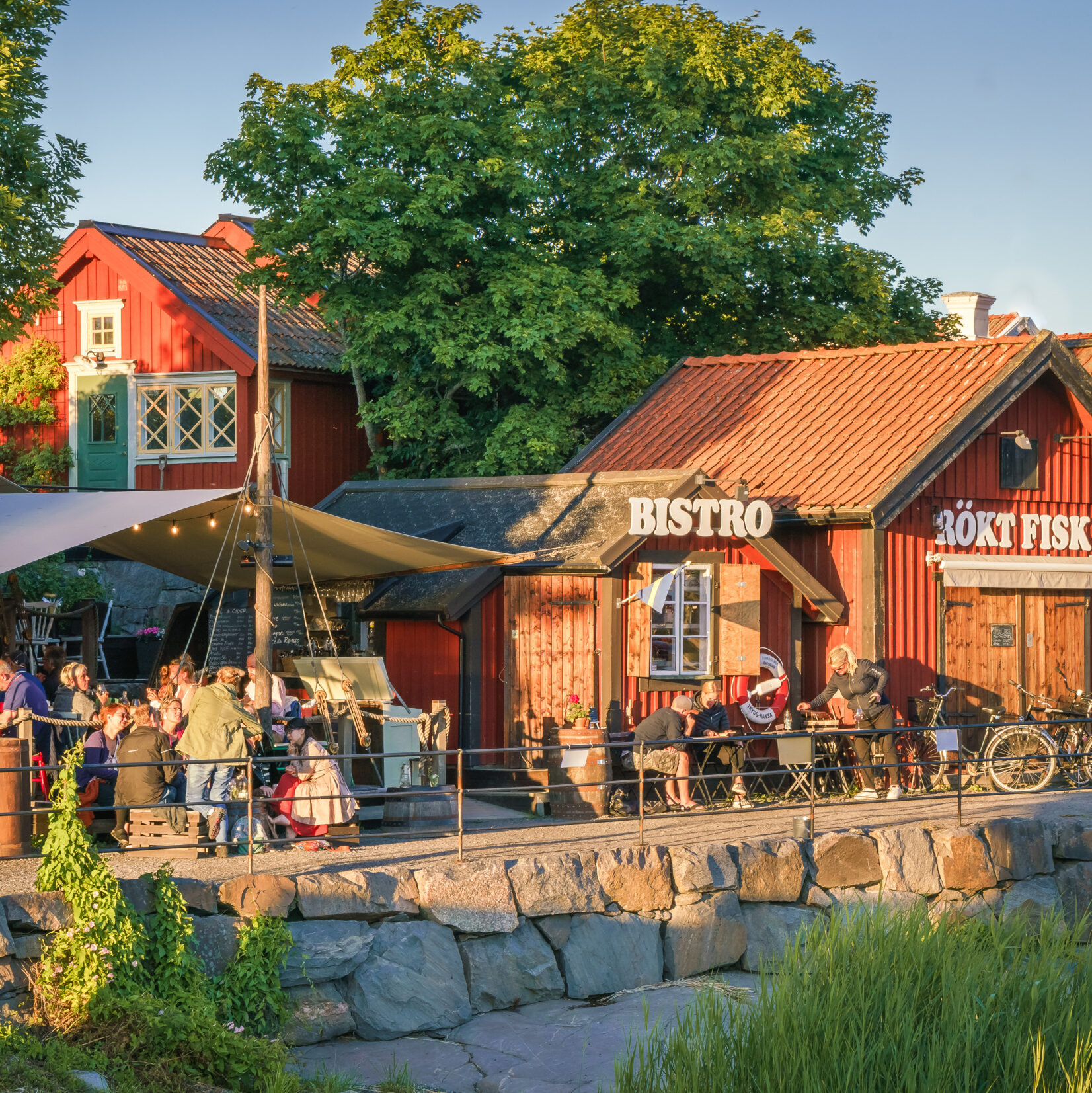 Day 4-8 Discovery days!
If you have booked a 5, 6, 7or 8 day trip, there is an abundance of opportunities for discovery. Remember we always help you plan your trip, based on length, experience, preferences and the current weather. Here are some of our favorites to include in the longer routes:
Långviksskärs Nature reserve is a maze of some hundreds of islands far out to the east with the horizon as it's only neighbor. With the right weather conditons you might be able to go out and visit the beautiful island of Tärnskär, a well-kept secret with its lovely laguna.
The island of Nämdö is a rather large island just south of Runmarö with a lot of activity during summertime. Visit the restaurant in Solvik, show for snacks or have a swedish fika at the café. The watch tower on the northern part of the island is popular, as is the public sauna in Långvik. There is also trails for shorter day hikes.
The Lazy day is a very underrated alternative in this world of speed, tight schedules and constant demands to deliver. Dare to go against the stream and plan a day of.. nothing! Sleep in, discover the island you are currently on, or just chill on the cliffs with a good book. It is when you cut yourself some slack that the famous "quality time" happens.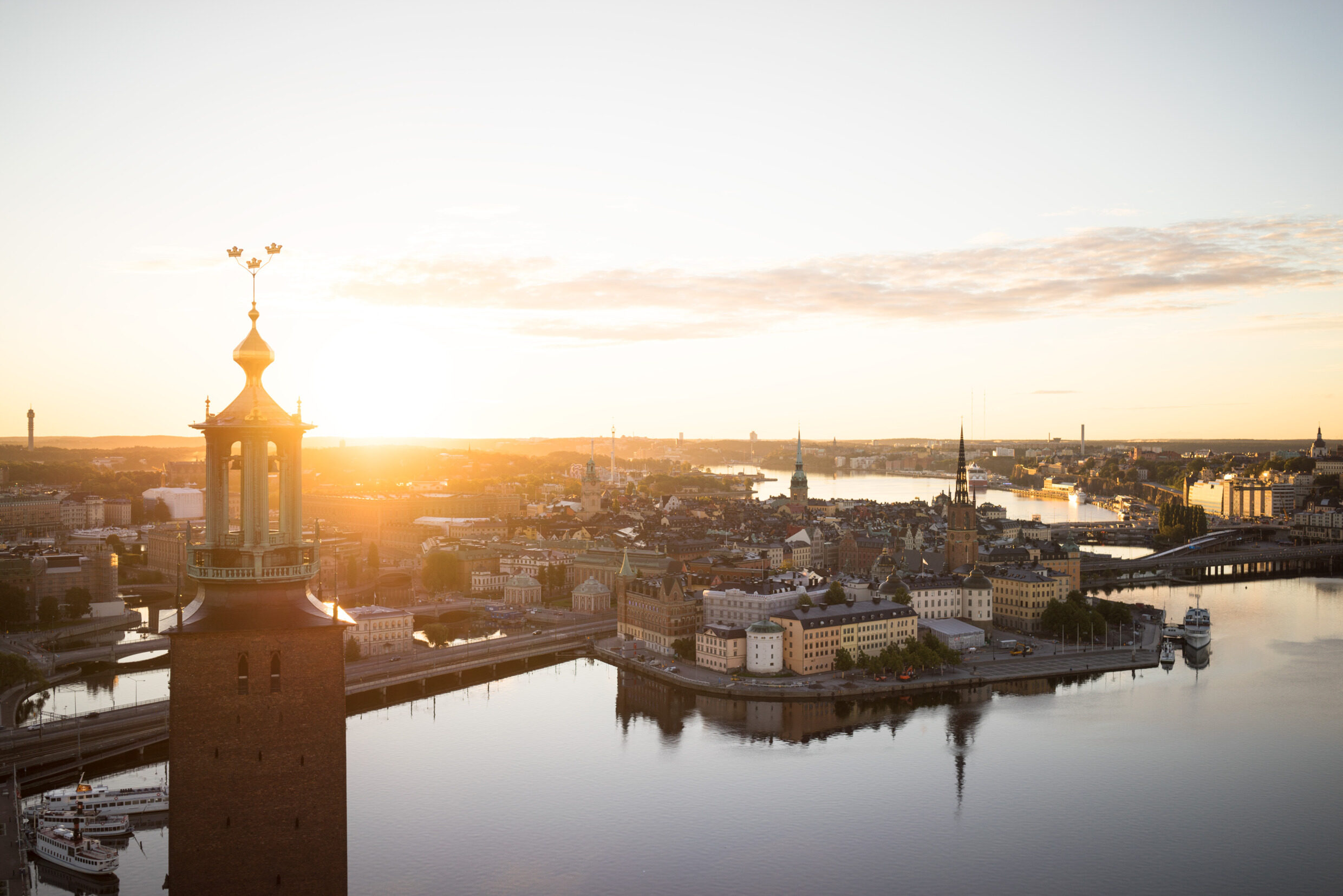 The last day – heading back to civilization
Another beautiful morning out on the islands. You have a different feeling in your body after some days kayaking. Calm and focused in your mind and a bit tired in the muscles from the kayaking and hikes on the island. During the day kayaking, you stop for a long lunch on an island, and for an afternoon swim and a cup of coffee. In the late afternoon you arrive back at the Kayak Center. The center staff takes care of all equipment while you can enjoy some snacks, a shower and perhaps a sauna. After a debrief with the guide, the transfer takes you back to your hotel in Stockholm city in time to relax a bit before going out for dinner.
Tip! Round off your experience in Stockholm with a dinner in the city, and a day of sightseeing before returning home.